Welcome
We envision a Congregation where each person is cradled in the arms of Christ's love, accepted, supported, and challenged; where all persons are freed and given the opportunity to give meaningful expression of their goals​ and talents, and to find fulfillment in their lives.
We envision the East 39th Street Congregation as giving itself to the world as Christ gave himself.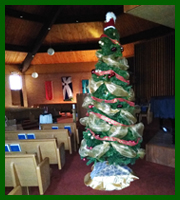 Dear Lord, free me from the memories that keep me from facing the future with confidence.
Notice:
As we are approaching inclement weather season, watch this website, and the local news media for information regarding cancellation of church services and /or activities.